Posted by schlange on Thursday, February 12, 2015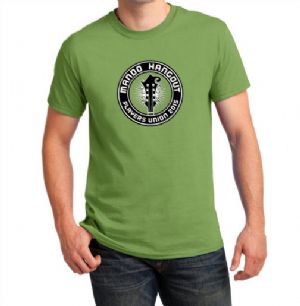 It took us a while, but we finally got it!
Join the Players Union/Renew Your Membership Here >
About the Mando Hangout Players Union:
TheMando Hangout Players Union was created to let Hangout folks easily support the site with an annual donation, and receive some rewards for doing so.
Players Union members receive these benefits:
an exclusive "Mando Hangout Players Union" t-shirt (a new design each year!). You may also choose to join at a reduced price without receiving a shirt.
automatic daily entry into any active Hangout drawings
exclusive discounts with Hangout sponsors--click here for the current list of discount codes
a small "shield" graphic on their forum posts and homepage
all Google ads hidden while browsing the Mando Hangout site (although ads may still show up when searching the site)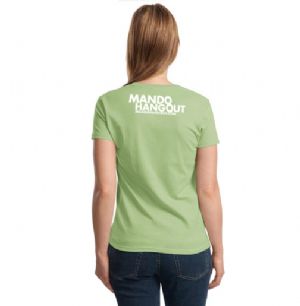 ---
5 comments on "2015 Players Union Shirt design is done!"

TI_USER Says:
Sunday, February 15, 2015 @5:48:03 AM
Nice idea but that is possibly one of the worst headstock scrolls I've ever seen. I would think for a mandolin site, you would get that right. Sorry, I don't mean to be overly critical, but this is a mandolin site. Those details. Punt for me.

TI_USER Says:
Sunday, February 15, 2015 @5:50:46 AM
Auto type changed that. I meant those details "count" for me.

schlange Says:
Monday, February 16, 2015 @3:18:04 PM
Hmmm... on second look, you are correct, TI USER. Stay tuned--we'll fix it.

schlange Says:
Tuesday, February 17, 2015 @2:17:21 PM
Alright, we've updated the artwork and sent it off to the printers.

TI_USER Says:
Tuesday, February 17, 2015 @7:50:54 PM
That's awesome. Look forward to seeing the new design.
You must sign into your myHangout account before you can post comments.